Standard Eye Examinations
We provide both NHS and Private eye examinations
.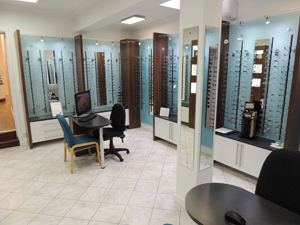 To check if you are eligible for NHS please read below



Private eye examinations

– for a full list of our private fees, please see our latest newsletter

Standard Eye Examinations
Enhanced Eye Examinations

Standard Eye Examinations
NHS Eligibility
Changes in NHS regulations since 2001 mean that we may require evidence of NHS eligibility.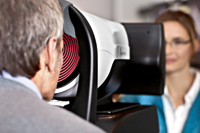 Please bring along your NHS card or benefits booklet as evidence of entitlement. You are entitled to an NHS Sight Test at intervals specified by the NHS (usually, but not always, 2 years). An eye examination within that interval may incur a charge.



Who qualifies for NHS spectacle vouchers?


• Children under 16
• Full time students under 19
• Those receiving Income based benefits, i.e. Income Support, Working Families Tax Credit, Income Based Job Seekers Allowance and Pension Credit Guarantee Credit.
• Those holding Form HC2/3
• Complex lenses (partial help) Persons not in the above list but on low income may still get help. Please ask for Form HC1 in advance of your appointment.



Who qualifies for an NHS sight test?

• All on above list
• Over 60s
• People with diabetes or glaucoma
• People over 40 with immediate family history of glaucoma
• Those registered blind or partially sighted



Appointment Checklist


• If you are taking prescription medication it is important to bring along details.
• Please bring along your present spectacles, sunglasses and any magnifiers, if you use them.
• Contact lens wearers should wear their lenses to the appointment (unless specifically asked not to).
• If you wear contact lenses, please bring along your spectacles and contact lens case to your appointment.
• If you have any special requirements (e.g. you require a downstairs room) please let one of our staff know at the time of booking the appointment.
• We are more regularly using dilation drops; it is recommended not to drive straight after dilating drops. If you need to drive, make sure you have your driving glasses with you (if you wear them) and consider using sunglasses to make you more comfortable.



Please ensure you have enough time for your appointment:


• You should allow

30 minutes

for short

contact lens check-ups

and

follow ups.


• For

full eye examinations

and

detailed assessments

please allow

90 minutes.



Enhanced Eye Examinations
read more


.