Enhanced Eye Examinations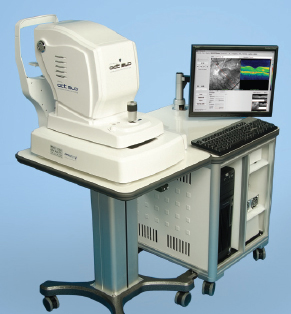 For over 75 years" Euin Steele & Partners have been leaders in looking after the eye care of Thurrock.
Over 20 years ago we were one of the first optical Practices to bring ocular photography to the area.
Now we are one of the first in the Country to bring together the two most powerful tools in looking
after your eyesight to make the standard sight test obsolete.

The high resolution images are used to view areas of the back of the eye not previously viewed in standard eye examinations. People of all ages can be examined from 3 years to 1O3 years of age. The Optomap is used to locate and diagnose a large range of sight-threatening problems including ocular tumours, retinal tears, retinal detachments and retinoschisis (retinal cysts). It is also useful in diagnosing more common conditions such as choroidal naevi (birthmarks), effects of diabetes, high blood pressure and peripheral retinal degenerations. 'With all eye problems, it is vital to pick them up early in their development. Modern treatments are more effective in controlling or curing eye problems the earlier in the disease process they are started.
Optomap Retinal Examination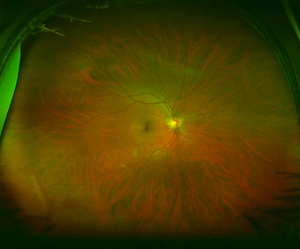 The Optomap Retinal Examination is the only technology that lets your optometrist view nearly the entire surface of the back of the eye with ultra high resolution in one image. This technology makes obsolete the standard retinal photograph as it allows the optometrist to see an area 50 times larger with higher resolution. The images are taken quickly and painlessly with low powered laser scans and they can be viewed immediately. These images allow sight-threatening problems, such as retinal detachment and retinal tumours to be picked up much earlier than with standard examination techniques.
Macular Degeneration & Glaucoma Screening
The new Optos SLO OCT is the newest technological advance in eye examination. It can be used in conjunction with the Optomap or as a stand-alone examination. The OCT is a special scanner that creates an optical three dimensional image of the inside of the eye. The unique way the image is formed means that for the first time we can view the microscopic layers of the retina and anterior eye in 3D. This is of profound importance in determining the precise diagnosis of visual problems and in helping us guide patients on the treatment options possible. It has special significance in diagnosing Macular Degeneration and all forms of Glaucoma. (Pupil dilation and all forms of Glaucoma. (pupil dilation may be needed in some examinations)